Colonial media is an instrument of Empire. Its unstated purpose is to advance the cause of war and terrorism. The Truth for Peace is not on the agenda.[1]
Colonial politicians mirror this agenda. They are fronts for the warmongers who are committing an overseas holocaust, as they thirdworldize North America. They propagate the Lie that the wars are "humanitarian". The notion that Canada has or will have a "feminist" foreign policy[2] as it supports global war and terror, is beyond ridiculous.
According to colonial media, Syria and Syrians (including Syrian women) are the "Other". They do not count. Their human rights do not matter. Their voices are not important. We can "humanely" slaughter and terrorize them. They deserve it.
The reality is that most Syrians choose NOT to be occupied by the West's al Qaeda terrorists, and that they rejoice in their liberation from terrorist-occupied areas.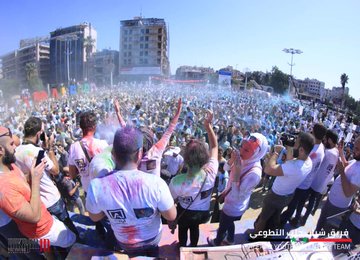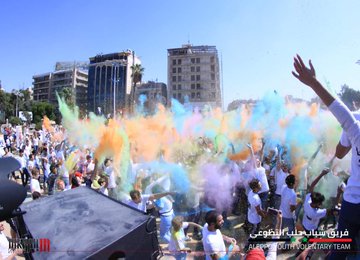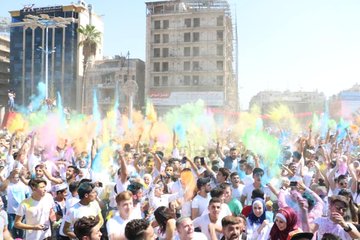 #Syria: This is liberated #Aleppo two days ago. 300.000 people took part in I Love Aleppo Marathon. In Aleppo, they create everything. They create life.#FromSyria1891:23 PM – Sep 30, 2018124 people are talking about thisTwitter Ads info and privacy
Canadian men and women too would rejoice under similar circumstances.
*
Note to readers: please click the share buttons above. Forward this article to your email lists. Crosspost on your blog site, internet forums. etc.
Mark Taliano is a Research Associate of the Centre for Research on Globalization (CRG) and the author of Voices from Syria, Global Research Publishers, 2017.
Notes
1. Arjun Walia,"Professors and Politicians Gather to Warn Us About the New World Order (NWO)." Global Research, October 01, 2018/Collective Evolution 27 October 2015. (https://www.globalresearch.ca/professors-and-politicians-gather-to-warn-us-about-the-new-world-order-nwo/5655694) Accessed 2 October, 2018.
2. Matthew Behren, "'Bombs not homes' defines Trudeau's feminist foreign policy." rabble.ca, 28 September, 2018. (http://rabble.ca/columnists/2018/09/bombs-not-homes-defines-trudeaus-feminist-foreign-policy) Accessed 2 October, 2018.